I often get asked, what does serum do for my skin and how do I know I need it? If so, which one do I use? For those that don't know what role serum plays in their skin care regimen, I'd like to share.
The Benefits: For starters, serum is considered a concentrate. It's concentration houses the highest potency of Anti-aging ingredients such as peptides, AOX and the skin brightener, Kojic Acid. With that said, it is the most effective non prescription strength product available to aid in visibly reducing fine lines, wrinkles, UV damage and in some cases, pore size. It is also known for its effectiveness in improving elasticity, firmness, texture and uneven skin tone. More so than any moisturizer or lotion.
When to use: To use this, you would apply roughly 3-5 minutes after cleansing and toning the skin using the palms of your hands and firmly pressing on all four paremeters of the face. This includes the forehead, the cheeks not forgetting the temples, the chin and down the nose. Another way to do this and is a personal preference of mine, is to gently massage it into the skin (always with upward motion) creating a nice even luxurious application all over face and neck. I prefer this method because I am a dry skin type but an oily or more sensitive skin will most likely prefer the first suggestion.
How much do serums cost? Because serums are concentrated they are the most results driven on the market, they are also the costliest of most all products in a skin care regimen. A sure way to cut cost here is to use only a few droplets during application or to add a drop or two into your moisturizer. Most serums usually last a few months and in some cases, longer.
Which serum do I use? If you love yourself, you will use something. Depending on your concern, there are many to choose from. In fact, so many it can become overwhelming. Not to worry my fellow beauties, being that I am a licensed esthetician of 7 years I have done my due diligence and continually seek the best! I have come across many that are just "ok" but as you know, ok is just not good enough. We demand results which is why I am recommending 8 fabulous results driven options to address your needs both personally and financially.
Note: These tips and recommendations are for men too. Afterall, serum doesn't discriminate, nor do I.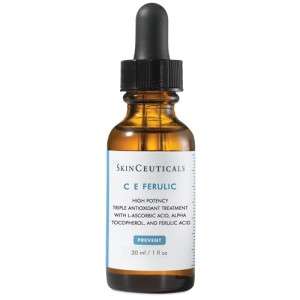 ($163.00)
Skin Ceuticals CE Ferulic has been Allure's best seller since 2008 as it fights free radicals with its potent blend of Vit C, Vit E and Ferulic Acid. Not only does this concentrate firm and brighten the skin, it shields the skin from environmental damage and the suns damaging rays.
Purchase: http://www.skinceuticals.com/c-e-ferulic-635494263008.html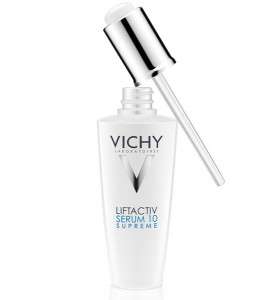 ($45)
Vichy Liftactiv Serum 10 is simply divine. Punched with Hylauronic Acid and 10% Rhamnose you are sure to receive visible wrinkle reduction and a more vital appearance in as little as 10 days! It is a lifesaver.
Purchase: http://www.vichyusa.com/liftactiv-serum-10-supreme-3337875489836.html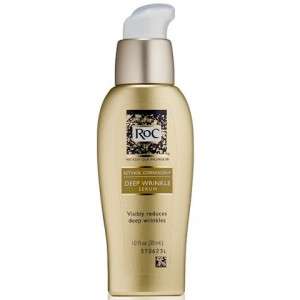 ($19.99)
Roc Deep Wrinkle serum is a fantastic complex that is sure to reduce fine lines and deep wrinkles on a cellular level.
Purchase: http://www.target.com/p/roc-retinol-correxion-deep-wrinkle-serum-1-oz/-/A-11992267#?lnk=sc_qi_detaillink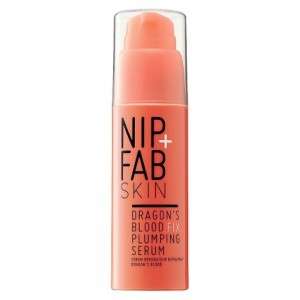 ($19.95)
Nip + Fab Skin – Dragons blood Fix plumping serum is lightweight and packed with Hylauronic acid accompanied by a velvet floral blend to hydrate the skin to its satisfaction thus creating a plump and more voluminous appearance.
Purchase: http://www.nipandfab.com/us/dragons-blood-fix-serum
($44.99)
LaRoche – Posay Effaclar Pore Refining Anti-Aging Serum is comprised of an AHA – Glycolic and LHA to Micro Exfoliate the skin thus minimizing pores and smoothing the skins surface for a more youthful appearance. This is a nighttime serum only and is absolutely fine if the only one you use.
Purchase: http://www.laroche-posay.us/effaclar-serum-3337872413155.html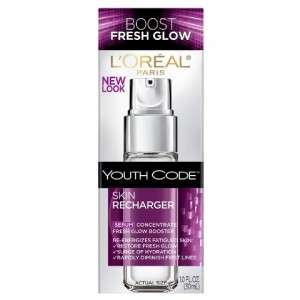 ($16.29)
Loreal's Youth Code Skin Recharger is pretty awesome! It is lightweight and also contains hylauronic acid and their patented technology genactiv to boost skins radiance creating a more rested youthful appearance.
Purchase: http://www.target.com/p/l-oreal-paris-skin-expertise-youth-code-serum-1-oz/-/A-13113994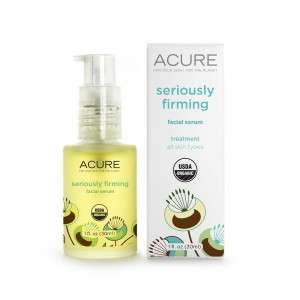 ($22.99)
Acure Seriously Firming is just what the doctor ordered for a dry skin type. It is fueled with cranberry to neutralize free radicals providing firmer skin and two precious oils to restore moisture leaving the skin revitalized with a healthy and youthful glow.
Purchase: http://www.target.com/p/acure-organics-seriously-firming-serum-1-oz/-/A-16622161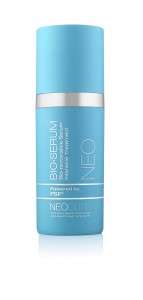 ($118.95)
Neocutis Bio Serum is fabuloso! It is known as an anti-wrinkle treatment specializing in the most cutting edge skincare technologies using PSP which stands for "Processed Skin Cell Proteins". It is a proprietary blend of proteins and polypeptides, and helps plump up tired skin by minimizing fine lines and deep wrinkles in as little as seven days. It's a bit costy but oh is it worth it! Matter of fact, you are worth it! I have found a link with Amazon that allows you to buy it saving over $80!
Purchase: http://www.amazon.com/Neocutis-Bio-Restorative-Serum-Intensive-Treatment/dp/B008CCO518
The continual use of a quality serum is what has helped and still helps in keeping me youthful and looking my best. I am celebrating 40 this year and could not feel better! I am hoping that by providing insight on the subject it will encourage my readers to look and feel that much more wonderful too!
Toodles and stay blessed! – Jovi
All words and creative direction my own