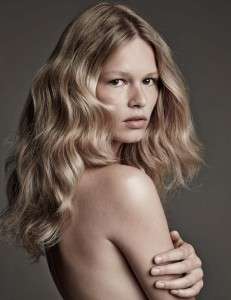 What is Keratosis Pilaris? For many, it is a VERY common (benign) skin disorder that has the appearance of small white or red bumps with a slightly rough surface. Also referred to as chicken skin or goosebumps. The bumps are usually found on the upper extremety of the arm, legs, buttocks or cheeks.
The cause of this condition is said to be inherited and if so, usually occurs during adolescence and in some cases, adulthood. The way Keratosis Pilaris (aka: KP) forms is by way of keratin (a protein) that is the key structural material on the outer layer of the human skin. What happens is it forms a scaly plug blocking the opening to the hair follicle thus creating a rough bumpy patch.
To date, there is no cure for Keratosis Pilaris but it has been known to spontaneously diminish without treatment and in other cases become less noticeable over time. Usually over a span of 10 years or by middle age. Although KP may be visually displeasing it is absolutely harmless from a medical standpoint.
I have found in my last seven years as a licensed esthetician that many people that live with keratosis pilaris are surprised that I know what it is and that there is in fact a medical term for the condition not to mention it is treatable. So, if you are reading this and currently live with KP, I am thrilled to announce that your future is looking much brighter today!
Ways best to treat keratosis pilaris are by gentle exfoliation, use of AHA's such as glycolic or lactic acids and daily hydration. Below are a list of products that will make vast improvement to an otherwise daunty experience improving the way you see yourself beginning now!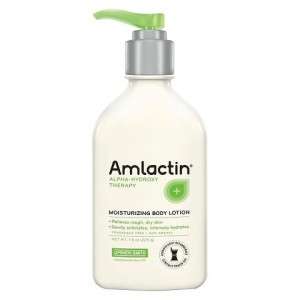 ($16.99)
This dual action moisturizer gently exfoliates the skin while introducing moisture. It is #1 recommended for rough dry skin by dermatoligsts because it is complete with AHA (Alpha-hydroxy Acid) to gently exfoliate the skin while simultaneously hydrating it for optimal results.
Purchase: http://www.walgreens.com/store/c/amlactin-moisturizing-body-lotion/ID=prod383541-product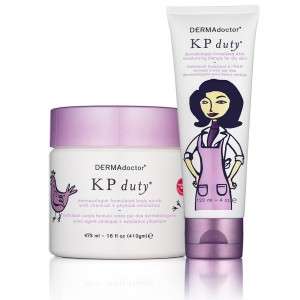 ($46 / $38)
These two products are non-drying, non-irritating and dermatological tested to improve skins texture and tone leaving it silky smooth. The scrub is both a chemical and physical exfoliant with gycolic and lactic acids to sweep off the surface of those unwanted rough patches. Keep note the scrub is not recommended for the face but is fabulous for body. The lotion has a glycolic acid accompanied by the likes of green tea and urea to exfoliate, calm and hydrate the skin.
Purchase scrub: http://www.sephora.com/kp-duty-body-scrub-P147925
Purchase lotion: http://www.sephora.com/kp-duty-lotion-P73509?skuId=784413&icid2=D=c6:products%20grid:p73509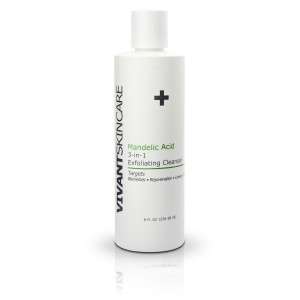 ($33)
This face/body cleanser is packed with exfoliating properties like no other with Mandelic Acid, countless fruit extracts, honey extract and green tea. Because it is so results driven, it is suggested to begin use every other day working your way to gradual daily use. It works to not only smooth your KP bumps but to also fight signs of aging!
Purchase: http://skincarerx.com/vivant-skin-care-mandelic-acid-3-in-1-exfoliating-cleanser.html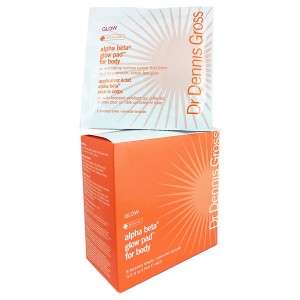 ($45)
I know what you're saying … who would have thought right!? Yes, it is indeed a fact that with these self tanning sheets made by Dr. Dennis Gross, you can achieve a beautiful glow meanwhile exfoliate without having had to do so previously. They are a one-stop shop in self tanning needs as most importantly, they have glycolic and lactic acid to fight KP.
Purchase: http://www.sephora.com/alpha-beta-glow-pad-for-body-with-active-vitamin-d-P309104

($18)
This lotions second ingredient is urea which is known to breakdown the protein that plugs the follicle meanwhile backed by AHA to exfoliate and nourish the skin reducing the appearance of KP.
Purchase: http://www.amazon.com/Eucerin-Professional-Repair-Extremely-Lotion/dp/B007BXMKGQ
All words and creative direction my own.