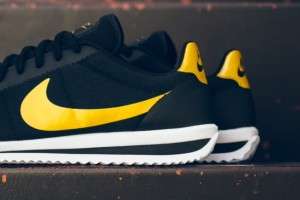 This is the first (won't be the last) I have shared with you, my obsession with kicks (aka: sneakers) and there was no better time to do so until now. I came across this new release yesterday and first said to myself after picking my mouth up off the floor that there was no question I MUST have these! The second was, if I don't share this, who will!?
It's of no surprise that when it comes to streetwear and especially footwear in street culture, us ladies get left out a lot! I will be the first to admit, it has gotten better over the last decade and have created a dent in the scene but we still have a long way to go. Rest assured though, if we work together, we will dominate creating a whole new revolution.
Since a kid, my mother would have me wear the infamous Vans slip-on Core Classics and the Authentic Core Classics. These are the sneakers you see most skaters still wear today that signify street fashion. They are a Vans brand staple. There were others but those were the ones I remember most. Because I grew up a girl with tomboy tendencies, the clothing I wore then all the way up through high school which by the way, included LA Gear, British Knights and the black and white classic Cortez, influenced my personal style choice even still today.
Now in the case of this Nike Cortez Ultra SQ seen above, this shoe has yet had another makeover and girls, it is fabulous! The color scheme exudes some WU TANG / BRUCE LEE flava and would easily compliment that of a monochromatic/casual wardrobe to excellerate your look.  I mean, this sneaker is for ONE, just clean. When I say clean, I am speaking from that of color selection, placement, usage of color, sole and overall aesthetic.
First off, you got the swoosh and heel tab in color Metallic/Gold. I mean what girl doesn't like gold?? A black leather upper and black lining in the sole for a final touch (fist over mouth) whew boy! Did I mention the kicks have a full length EVA foam midsole too? This means we walk with more comfort when we stunt on em'!
The placement here is used so well there is no question this sneaker would compliment a Cute Tomboys wardrobe dressed up or down. The kicks are not on shelf yet but will be available next week. They are men's (rolling my eyes) of course but can size down for a nice fit. Example: Size 7 1/2 in women's = Size 5 1/2 in mens. See below for more details and photos and until my next post, know I got us!
Nike Cortez Ultra SQ
Release Date: May 26, 2016
($100 US)
Purchase: Sneaker Politics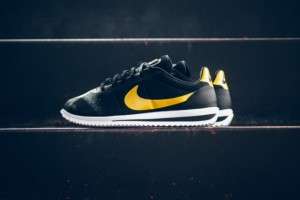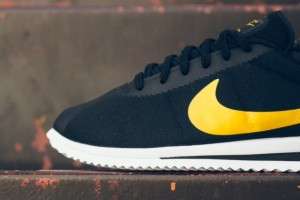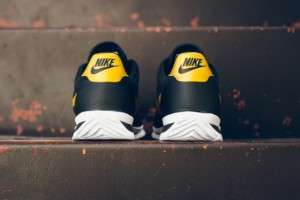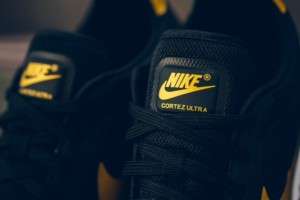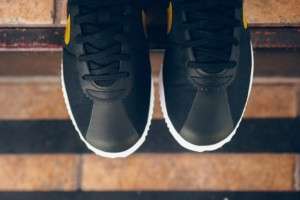 All words and creative direction my own.