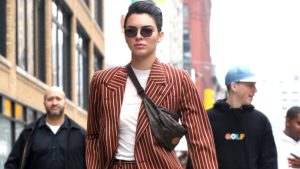 Most recently we have taken notice at Kendall Jenner continually embracing an 80s fashion staple paying homage to the decade where fanny packs were worn simply because they were a hands-free option while on-the-street. It didn't matter if they were cool or trendy, they were a convenience to quickly access what you needed.
Above you see Kendall recently spotted in New York City wearing a Wolk Morais Fall 2017 RTW pant suit accessorized of course with a Louis V belt bag (aka fanny pack) having us asking ourselves, could the fanny pack be making a definite comeback? Now this isn't a first in seeing famed supermodel Jenner sporting this pop culture accessory. She has been spotted wearing the fanny favorite many times before.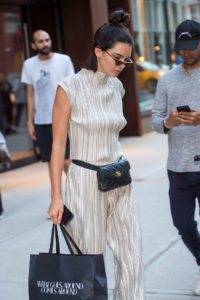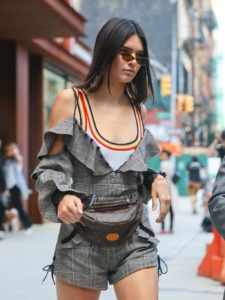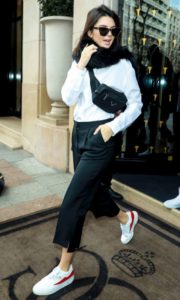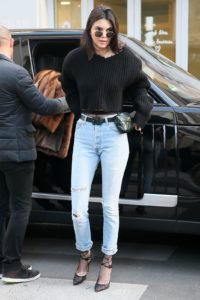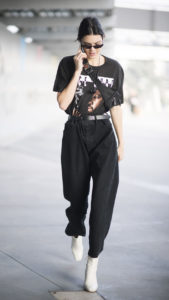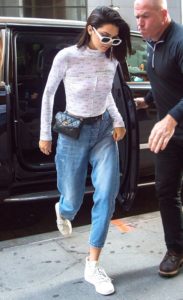 Quick History 411: Fanny packs date back to the French in the 15th century when they wore a small accessory that hung from a belt called a chatelaine. They were usually keys or other items that were needed conveniently just as the things we find important today.
It wasn't until the 1980s that Americans revolutionized the way we strapped our necessities to our waists.  The name "fanny pack" was derived because of the way they were traditionally worn with the pack resting on the rear above the buttocks, for which the term "fanny" was created. Aside from the name, the fanny pack is not always worn on the rear simply because they are easier to pick pocket and more easily accessible for others to take. Which is why you will most often see it worn today at the front or off to the side.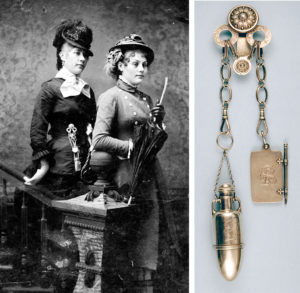 Although they are not as popular as they were in the 80's and the 90's fanny packs never really went away. It was again in the late 90's early 2000's when we saw Carrie Bradshaw (aka: Sarah Jessica Parker) strutting her petite well fit physique in an episode of Sex in the City. It was also SJP that was later seen in 2014 off screen at a red carpet event in NYC accessorizing a formal yet playful black dress with a black leather Chanel waist bag.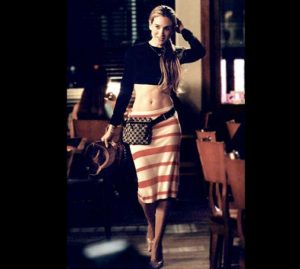 Today, you will find such designers as Louis Vuitton, Gucci and Chanel who have provided us a more tasteful and sophisticated alternative. Which is why you will now seen them worn on the likes of such celebrities as Kendall Jenner, SJP, Jared Leto and Kourtney Kardashian.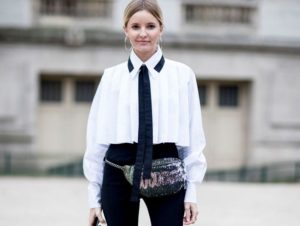 Not going to lie, the designer fanny pack is actually really cool. The hands-free accessory is not only convenient but it's stylish and comfortable and in taking an earlier look at Jenners obsession it seems she's in agreement.
Late last year Vogue magazine predicted the Top 10 accessory trends of 2017 and of course here we are. If the longest running fashion magazine says so then I believe it's about time we take note and get on it!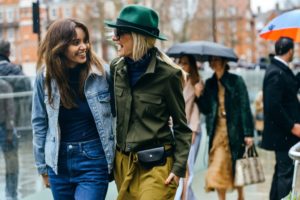 Depending on your personal style and needs scroll to get inspired.