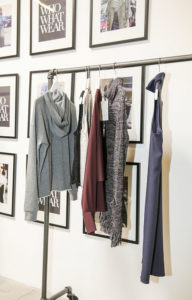 It was Spring of last year when I remember visiting with a Target store in Seal Beach, CA working as Beauty Educator on a 2 week cosmetics and skincare sequence. It was then that I also remember stumbling upon a clothing line that shed new light on the way I looked at "fast fashion" and at Targets womenswear for that matter! I will be honest, I was not expecting to buy anything but rather just looking to pass time and feel the fabric of those garments that may have caught my eye.
My subconcious on the other hand was saying "you're sure to find something" but would indeed need to be equally impressed by the very touch of fabric affirming at least some sort of quality. This would be the deciding factor giving the garment full compliment along with giving me reason to buy it (Ha!) as I hadn't bought clothes from Target in almost a decade.
While walking through the department I immediately gravitated to the section of Who What Wear because it "just stood out". From the colorways to pattern selection, their attention to detail, its transitional appeal, their motto and to my surprise, the quality I felt when I ran my fingers over most everything, giving me a reason to further make my everyday wardrobe more easy, effortless and elevated, just as the clothing line states. It was clear that the brand knows its customer and that customer included me.
An example of how Who What Wear takes celebrity style and replicates it amongst versatility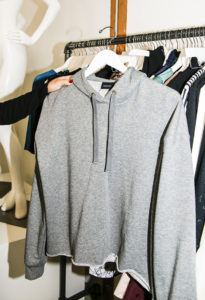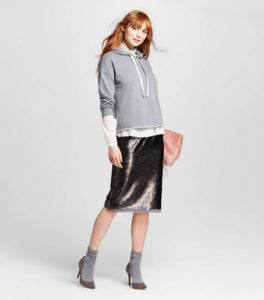 I remember when I was in my 20's I could wear almost anything from Target and get away with it. I also remember that at that time I would actually go OUT of my way to find something to wear there because I knew I would, but as of late it hasn't been so easy nor has anything really appealed to me. That is until today. This is partial to the fact of course that my taste has changed as I look for things at my age now of 40 years young, that are more tasteful, sophisticated and at ALL times, made well. Quality is of the upmost importance.
If one things for certain, it is hard to find quality at an affordable price. Which is why I am excited to share this article with you because you are guranteed to find something that will please the senses and by that I mean both visually and physically. Whether it be a casual tee a flirty blouse or a "little black number", you are sure to find it at "Tarjay".
A favored look!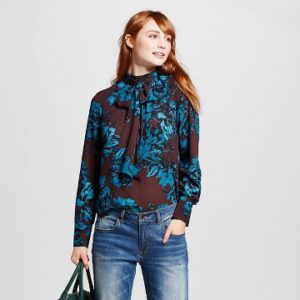 Ok, so here are your deets,
Former Elle Magazine editors Hillary Kerr and Katherine Power established the company in 2006 that began as a daily celebrity style e-newsletter with Hillary as Editorial Director and Katherine as Creative Director who by the way, was self taught in Photoshop in order to hit the ground running.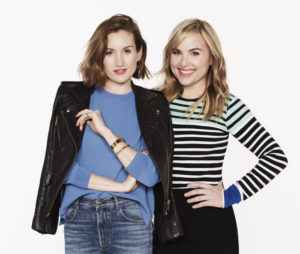 Since then, Who What Wear has experienced tremendous success having launched two sister sites Byrdie (beauty and wellness) and My Domaine (lifestyle) in 2013 along with a global media & commerce parent company Clique Media Group (A full in-house creative agency) not to mention three published books with their lastest titled Career Code and of course, their collaboration with Target in 2015 celebrating their one year anniversary this January.
As if that weren't enough, their most recent venture further solidifies their relationship with Target stores as the brand is now prepared to provide us with tasteful footwear thus completing your wardrobe from head to toe! When asked which shoes were most favored by the creators, Katherine Power answered with the Ally pump and Hillary the Cora ankle boot . I have to agree with Katherine, the Ally pump is a no brainer. Not to mention the price, so magnifique!
Speaking of price, you can expect to pay anywhere from $19.99 and at most $49.99 for a single piece or pair so there will be buyers remorse no more!
I say cheers to that and here's to 2017 as these GIRL BOSSES have heightened the experience and the value one can expect to receive at the discount retail store, making it once again a desireable place to shop for clothes!
Here's a look at some of my favorite looks from FW16 and Holiday
All words and creative direction my own.