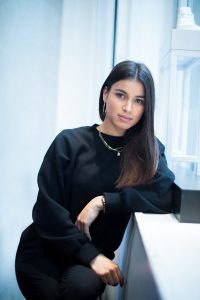 Amsterdam native Danielle Cathari has transformed the iconic three-striped Originals tracksuit!
The two piece has been a streetwear go-to for over 30 years. Most recognized for its noted debut in 1986 with hip-hop group RUN DMC, the influence that followed gave us a new style of dress that was athletically stylish.
Today we hear the term "Athleisure" used to describe a fashionable sense of dress while maintaining street credibility and today, the tracksuit has been re-imagined in such a way, it will be of no surprise if this two-piece were to become the next it-girl MUST HAVE.
Designer Danielle Cathari has recently gifted us with a remarkably new way to enjoy comfort while remaining sophisticated. You will see for yourself, the luxe details including pockets adorned by snap buttons, the infamous three striped logo at a tilt with a certain je ne sais quoi, a bell bottom duster pant providing an elongated frame and a cinch at the waist for an hour glass figure no matter what your size.
So Cute Tomboy!
With Kendall Jenner as her muse, Cathari expressed a similarity in creative vision and personal style. Furthermore, a fearlessness in expressing individuality adding "It never felt like work but more like just hanging out with a friend and talking about all the stuff we love, which in this case is fashion!"
The colour pallete includes blue, green, yellow and red hues amongst a sophi ash pink, chalk white, NY edition orange and Jenner's favored, BLACK.
Due to all the attention surrounding this 2018 capsule collection, all colours are currently SOLD OUT. Hit the link below to sign up for the next drop!
http://www.adidas.com/us/daniellecathari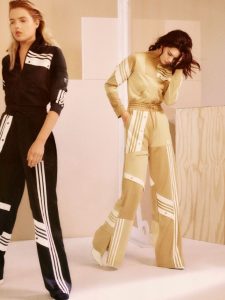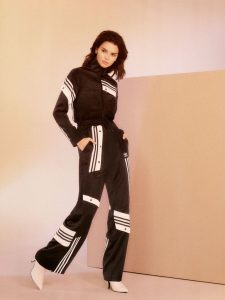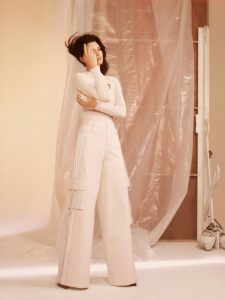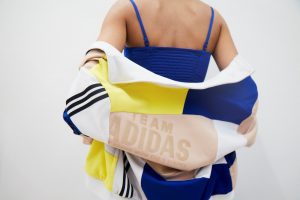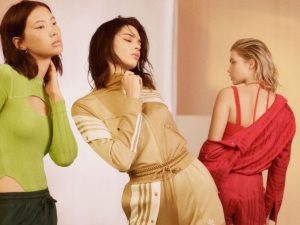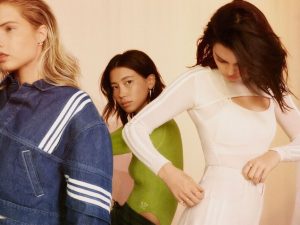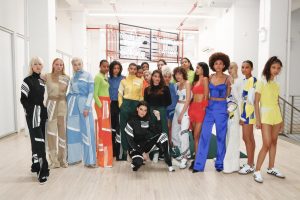 All words and creative direction my own.