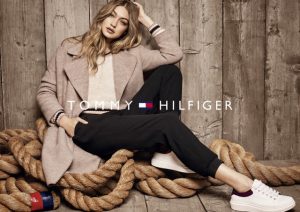 Gigi Hadid has since been known as the most sought out supermodel of her generation and at the age of 21 has now embarked on another side of the fashion grid in collaborating for the first time with the Iconic American Label Tommy Hilfiger. FW16 is almost here but as you know, creative genius has been in the works well before now preparing for the day that the lookbook reveals all that has been procured.
Gigi had everything to do with this collection and promises that "Everyone is going to love a different part of it". She also shares," This is the first collection I ever co-designed and creatively speaking, it's something that is really true to my style".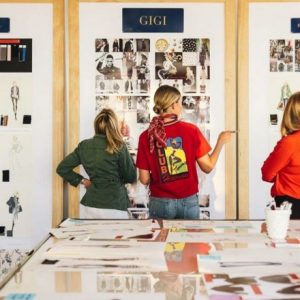 In reviewing the line, it definitely exudes ALL things Cute Tomboy. From street chic, sporty femme to boho beaut'e. On or off the streeet what I LOVE most about this collection is that it is so versatile. Here you will see striped tees, high waisted denim cozy cable knit sweaters and military style blazers.
To boot, the prices are fairly light on the wallet making the line affordable with tees ranging from $50 upwards of $295 for outerwear. The line will be available for purchase September 9 after NYF weeks reveal and in store worldwide September 10th. To enter for your chance to win the entire collection click here! Gigi x Tommy full capsule collection
All words and creative direction my own.