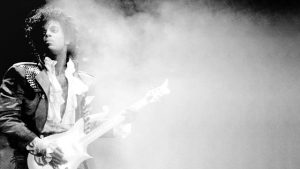 It's been two years since our beloved Prince left us. Since then, we have witnessed many tributes in celebration of his life. Today, Prince's estate has released a gift to its fans with his original 1984 studio recording of "Nothing Compares 2 U," a song that became an instant hit in 1990 and won over the Grammy's for Sinead O Connor in 1991 .
The video is comprised of original rehearsal footage recorded by Susan Rogers at the Flying Cloud Drive Warehouse in Minnesota. While viewing the clip, you see Prince in his element, dancing with his crew, rehearsing as we only know 'he' to perform. In watching, it brought tears to my eyes. It was as though his physical presence was still here on earth.
"His vocals are indeed incomparable and will forever live on"
                                                                                          – JOVI
All words and creative direction my own.