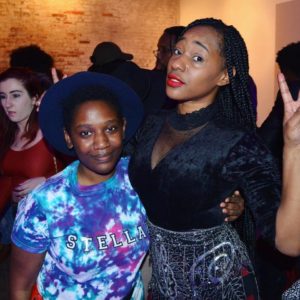 Meet Keyonna Butler, an emerging designer from Philadelphia Pennsylvania. Keyonna is not only known as Fashion Designer but also a journalist who balances life between creative projects in design and as writer/editor for her lifestyle blog at Stellar Lifestyle.
 Talk about girlboss, Keyonna is a Liberal Arts Honor student who holds a Bachelor's Degree in Fashion Design from Philadelphia University. She is self taught with years of experience in sewing and illustration. She has a number of credentials having served as design assistant for RM67 Fashion, interned with other fashion designers assisting in design project and event planning, created vision boards and fashion campaigns for mock clothing brands and has done publication work for fashion and lifestyle magazine, Kamsi.
Keyonna's ultimate desires are found in Costume Design for theatre and film. The influence here is most likely due to her noted favorite in this category, Colleen Atwood. Known for her exemplary work in films such as Memoirs of a Geisha and Alice and Wonderland.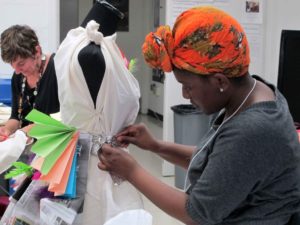 With Keyonna's brand labeled Stellar Design the goal in mind is to empower love and permeate love to others. Established in September of 2016, she shares that she finds inspiration in such things as nature, film and street art including the surroundings of her very own neighborhood. What compelled us to write about Keyonna was her fearless approach to fashion. She is creative, she is risky and she is re-inventive.
Below you will find a quote Butler posted summarizing how we see her approach to fashion … fearless.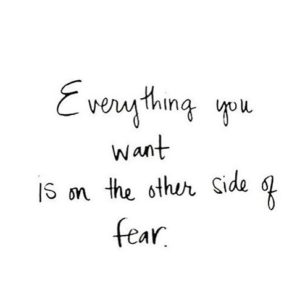 With her very first collection recently having launched you can appreciate the 70's influence where you will find reconstructed, hand painted pieces exuding flower child vibrations. The colorful art takes you back to good ol' days of the Pee-Chee folder … where you too can affirm some of your most creative illustration … So fun! 🙂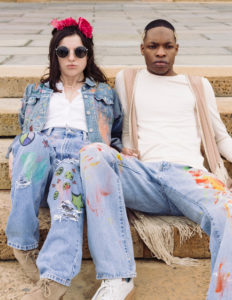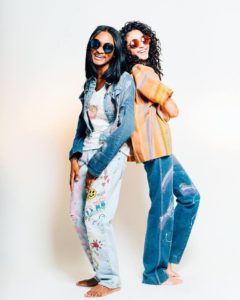 Stellar Design receiving publication in The Huffington Post – Men's Fashion : Statement Denim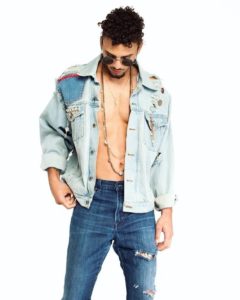 One of our personal favs!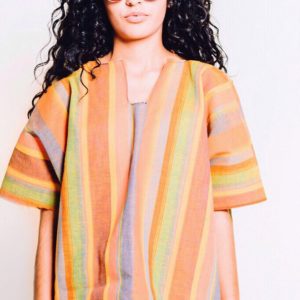 By the looks of Stellar Designs first season and learning a bit about the influence for their second, it will be of no surprise to us when we witness the lines Brand Ambassador achieve her next BIG goal in having her clothes worn and seen on many beauties at next years Coachella festival. In the meanwhile, you can catch Keyonna at her next scheduled event this July at the Trocadero Theatre in Philly titled RAW Philadelphia Presents FIXATE. A designers forum hosting natural born talent. You can purchase tickets here!
Stellar Design Instagram: stellardesignshop1
Keyonna Butler Instagram: https://www.instagram.com/stellarkey1/
All words and creative direction my own.