The site it called DITTO and their tagline is "Endless Eyewear" on rotation. It is indeed the best thing since the 90's when BMG music allowed you to select a number of CD's (something like 12) for the price of one. Imagine it as the Netflix of eyewear but better!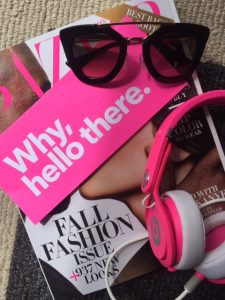 If you are like me you grow tired of the same sunglasses worn time and time again and before you know it, the season has changed and what once had you feeling like a cat eyed prowess has you now wanting to embrace that of a royal princess. Well, now you can have all that and in between for $24 a month!
With DITTO you can wear the hottest looks from Prada, Lanvin, Miu Miu, Gucci and more without any commitment. That is unless, you find that perfect pair that leads you to receiving SO many compliments you can't resist but to call them your own.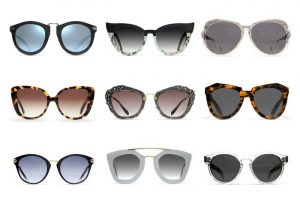 DITTO Highlights!
* 180 degree virutal selfie upload ensures a pre visual of what to expect when wearing your sunnies once received.
* Top notch selection – including some of the best designer styles on the market.
* Convenient ordering process – Website navigation is flawless.
* Swap your sunnies out as often as you wish for one flat rate each month.
* Have a prescription? No problem. Send them your prescription between +4 and -6 and vuala!
* Prescription membership offer for $34 month complete with a new lense everytime ensuring a "no scratch" viewing experience.
* You are given a 5 day grace period to send your previous pair back once you have received your swap.
* DITTO pays postage and packing for all eyewear shipped and received.
* Scratched your glasses? No worries … they are insured.
* Want to buy your sunnies? You can have them at 85% the retail price.
* Eyewear comes in original case with cloth including playful marketing material that has you at "Hello" everytime!
* Condition of eyewear is "like new" everytime.
* Lastly and most importantly, customer service is on point! They are there to help and if you reach them after business hours they respond the very next day.
To boot, I am offering my readers their first month free using the same promo code GIGFREEBIE that was offered to me by the funny and fabulous Beauty/Lifestyle blogger @gorgeousingrey. If you haven't heard of her, I encourage you to check her out! She will have you laughing because of her candid personality and witty humor along with staying up to date on her collaborations, events and social activities that keep her busy in the "Big Apple". You can also find her on Snapchat along with her most recent published book titled
"Dont go through it, grow through it." at a bookstore near you.
Until my next post … Toodles
All words and creative direction my own.