Unbeknownsed to me, there is a drugstore product on shelf that I was completely unaware of until I noticed it roughly two weeks ago while visiting a Target store in Seal Beach, CA. The product is known as Loreal's Infallible 24 HR eyeshadow. I cannot stress enough that when it comes to quality, I notice immediately. In fact, it is the very thing and the only thing that truly matters to me. The packaging of course plays a part, but is not the determining factor on deciding whether or not it comes home with me.
The first thing that crossed my mind while perusing the cosmetics isle (besides knowing that I should probably have walked away) before overspending, were the colors! They are all SO vibrant and beautiful. Eye candy for sure. The second was the price and the third of course, the quality. When I opened the shadow, I was surprised to find a weight inside. I assume it was designed to place pressure on the product when not in use. This leaves your shadow in a nice condition while reducing spillage, thus maintaining preservation. Smart idea if you ask me.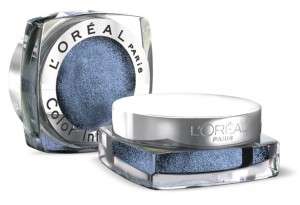 As I lifted the weight to see what was underneath, I saw vibrancy, I saw pigment and was also re-affirmed of the controlled product via the weight. The "other" thing that crossed my mind was that this product which retails for $8, appears to be that of the infamous Chanel Illusion De'Ombre retailing at $38. The only thing left to do was to buy a few and put them to the test!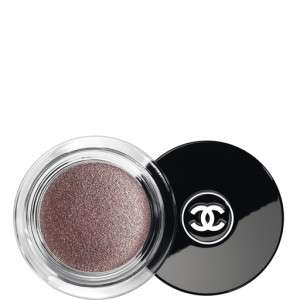 As once a makeup artist and business manager for YSL, I can tell you, I know a dupe when I see one. Needless to say, as soon as I bought them I swatched them before I could make it back to the car and YES, they were and are FABULOUS! The quality is on point. The texture velvety, vibrancy beyond any MUA's expectations and they are waterproof! So glad I went with my intuition on this. With regard to the container, you get what you pay for here as it is made of plastic and is not as nice as its Luxe counterpart, but do you reeeeally care? Loreal's eyeshadows come in 24 different shades and are available at most local retailers and drugstores.
Happy Shopping!
All words and creative direction my own.