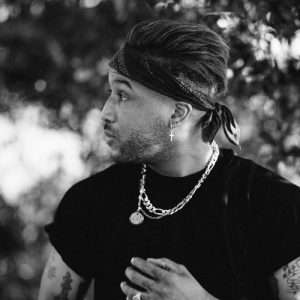 Heard this AMAZINGLY talented artist on the radio this morning and for the first time in a LONG while got excited when I heard his titled track "Already knew that". The first thing that came to mind was PRINCE, the other was, WHO THE HECK IS THIS GUY!? How have I never heard of him!? I immediately grabbed my phone and asked SIRI to give me the answer.
Meet our modern day PRINCE exuding serious D'Angelo vibes who goes by the name of "Ro James" AKA: Ro James Tucker. Born in Germany, James from a young age enjoyed singing. He was a bit shy and although he loved to sing, would never do so in public. He later moved to New York City to live with his aunt who GO FIGURE, was a former singer for who other than, PRINCE himself. I knew it!!
Because his aunt sang for Prince he was highly influenced by the artist himself with a love for the album Purple Rain. At the age of 19, Ro's skills as a songwriter began with a track titled "Portrait" which then lead him to his first credit for the song "Use Me" by Grammy Award Artist Miguel.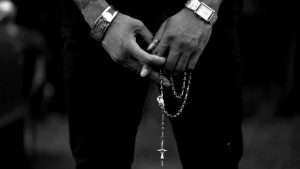 In 2013 James released his first EP representing life experiences, performing in and around New York City. He has since then signed with ByStorm Entertainment/RCA Records releasing his first single on a major record label titled "Permission" and let me tell you, it is FIRE!! It goes without saying his very first track with the new label reached 37 on the US Hot R&B/Hip-Hop songs chart.
This of course led my ears to his harmony this morning when I heard a song off his new album titled Eldorado which released just two months ago! Not only has this album climbed the US Hot R&B/Hip-Hop songs chart from 37 to 8 but it also reached the US Billboard 200 at a debut of 71. That is HUGE for an artist that is just coming on scene without much publicity.
Needless to say, I am SUPER excited to see his success explode because he WILL make MOVES. One thing is certain, he is raw, he is original and he has a gift of mesmerizing his listener taking them to imaginative places! #OBSESSED
All words and creative direction my own.